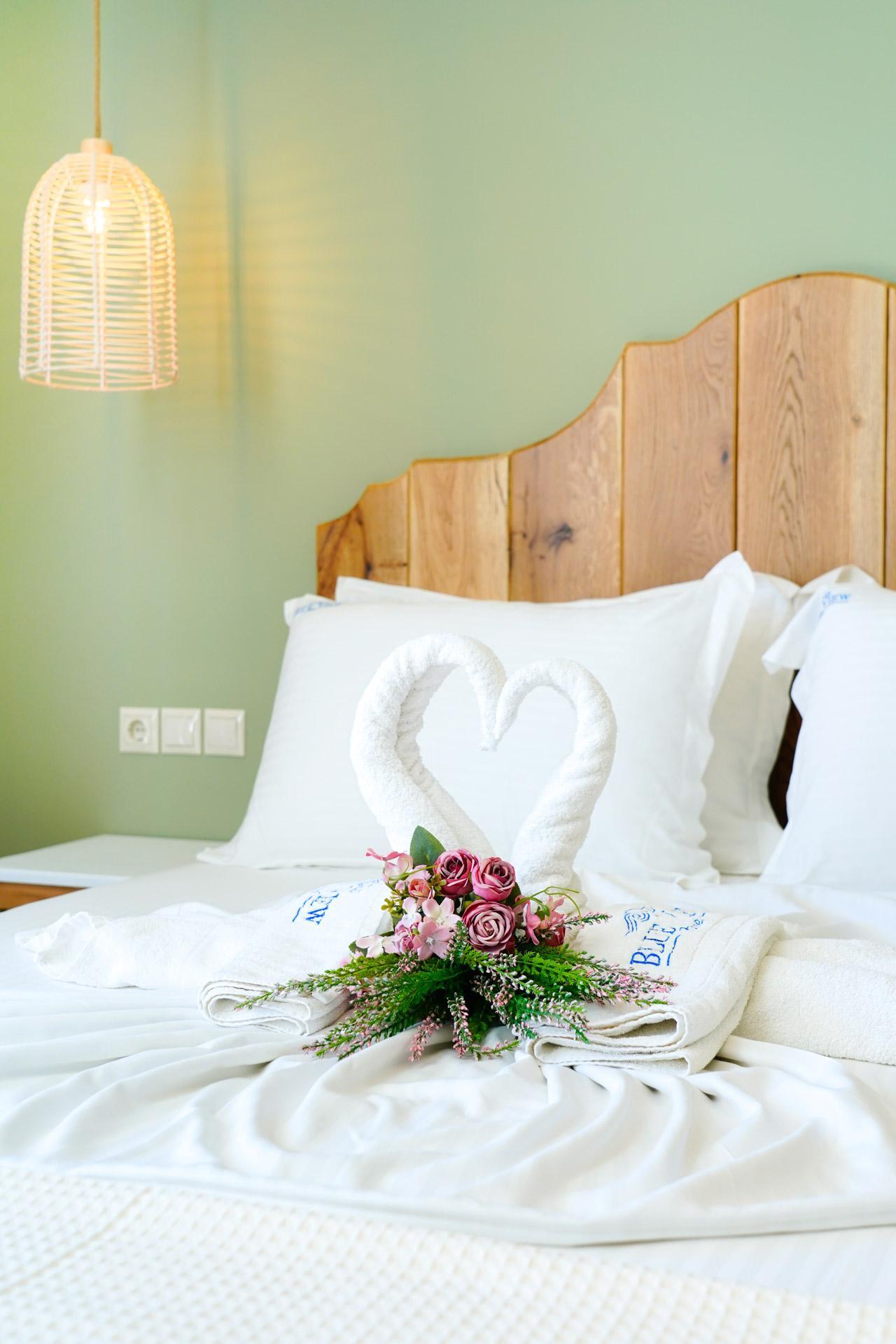 EXPERIENCE
The timeless charm of island elegance.
The Blue Hotel View is a newly built, luxurious, and modern hotel, which, following modern aesthetic trends, manages to offer intimacy and luxury, providing all kinds of comforts. It is located just 5 minutes' walk from the center of Limenaria, right on a sandy beach. Our well-equipped facilities have free outdoor parking, comfortable and welcoming accommodation with the aim of better serving our customers.
On the ground floor of the hotel there is a luxurious café – bar restaurant where our customers can enjoy their coffee, drink, or meal in the fresh air with a sea view. You can enjoy moments of relaxation under the sun next to our swimming pool or on the organized beach in front of the hotel. An idyllic environment that combines modern comforts with the tradition of Greek hospitality.