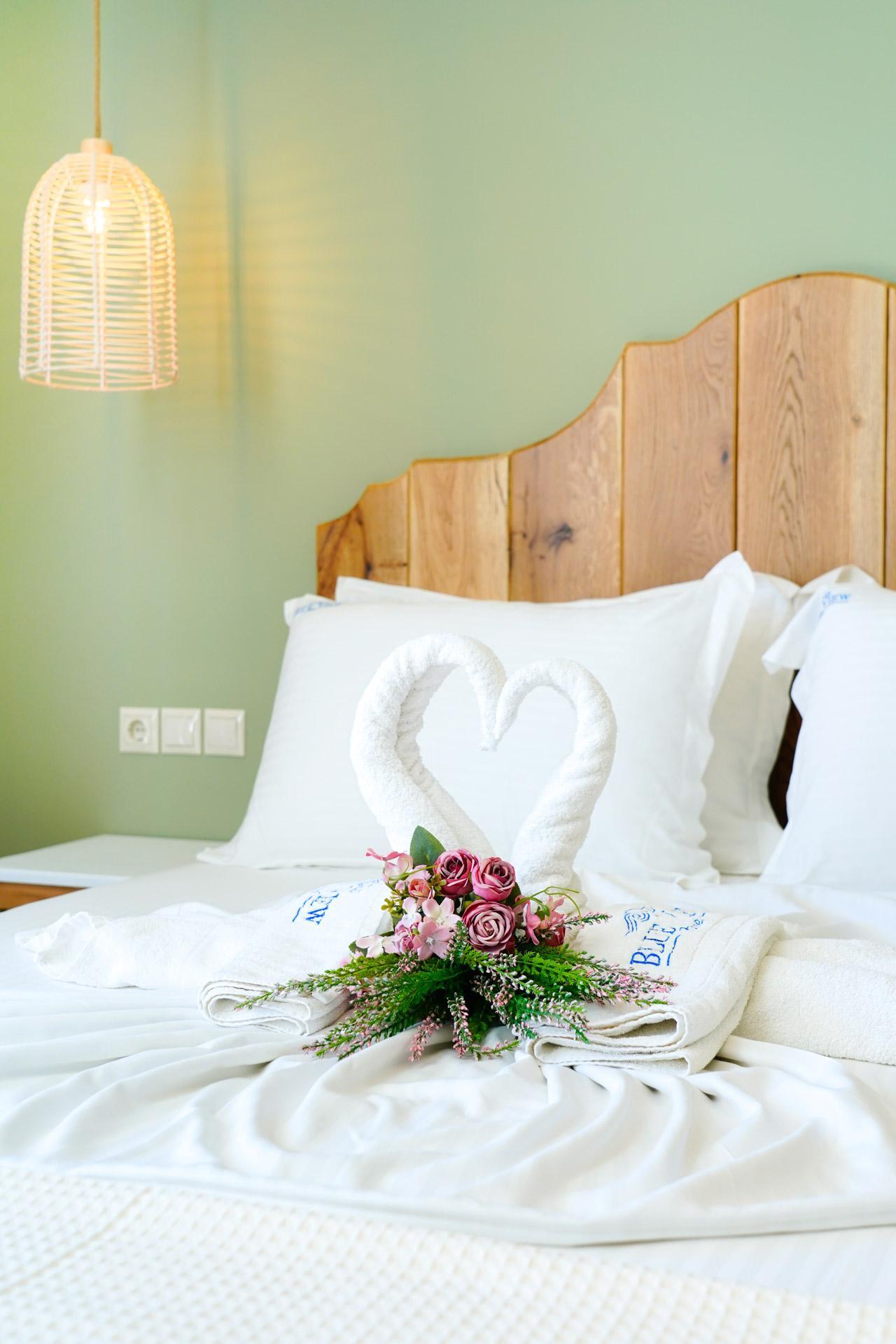 Emerald waters and golden sand
Bath or walk under the Greek sun or moonlight.
Due to the hotel's strategic location, there is easy and quick access to the beach. The beach in front of the hotel has fine golden sand. The waters are crystal blue and crystal clear, while they deepen in a smooth way for this, and it is considered the most ideal choice for families with small children who want to enjoy the sun and the sea carefree.
A short distance away, apart from the beach of Limenaria, the visitor can also visit the beach of Trypiti or Metalleia. The facilities of its organized departments ensure the necessary comforts even for the most demanding.